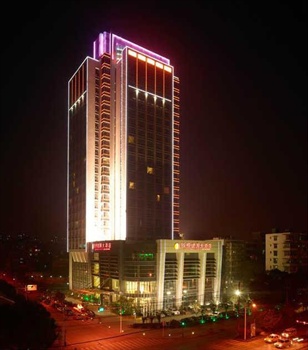 Golden Tulip Wuhan Wangjiawan is the first Golden Tulip brand opened in Wuhan by The Yu Jinxiang brand of Jinjiang Group invested and joined by Wuhan Xin Linmen Hotel Management Co., LTD.
The hotel is located in the Wangjiawan Business center, Hanyang Avenue, Wuhan city, adjacent to The Han River and Ink Lake Park, only 5 kilometers away from the Wuhan Plaza business circle. The surrounding area has gathered the local representative guiyuan Temple and guqintai and other places of interest. It is close to the landmark qintai Grand Theater in Wuhan. It is only 10 minutes by car from Wuhan New City International Expo Center and Wuhan Economic and Technological Development Zone, one of the convention and Exhibition centers in Central China. It is nearly 400 meters away from the 10 Li Pu station of Subway Line 4.
The hotel has a total of 24 floors, including standard floors, senior floors, luxury floors, executive floors, a total of 257 rooms. Adhering to yu Jinxiang brand culture breakthrough tradition, distinctive brand characteristics. We advocate the integration of fun into work and life, allowing guests to experience the local culture in business and leisure travel, "fun" to enjoy every moment. Let the guest can feel the interesting experience and can enjoy the same high quality service.